The most rewarding part of the ZoomRx research experience is successfully funding the treatment of a deserving patient.
Healthcare professionals (HCPs) are busy. The decision to participate in research is always a trade-off between competing priorities. While participants know that their contributions will ultimately increase understanding of how real-world treatment decisions are made, the impact of participation on patients is often felt indirectly and over time.
To address this challenge and work toward the shared goal of improving the lives of patients, ZoomRx integrates medical crowdfunding into the HCP research experience.

Through our partnership with Watsi, HCPs have the opportunity to donate a portion of their earnings at the end of each survey (and ZoomRx matches their donation $ for $). These donations help fund critical treatment for a patient in the developing world. Through this added element, HCPs are able to make an immediate and direct impact on the lives of patients they would not otherwise have access to.

Since the inception of the ZoomRx-Watsi partnership,  >1,600 HCPs have contributed to the funding of treatment for over 220 patients in the developing world.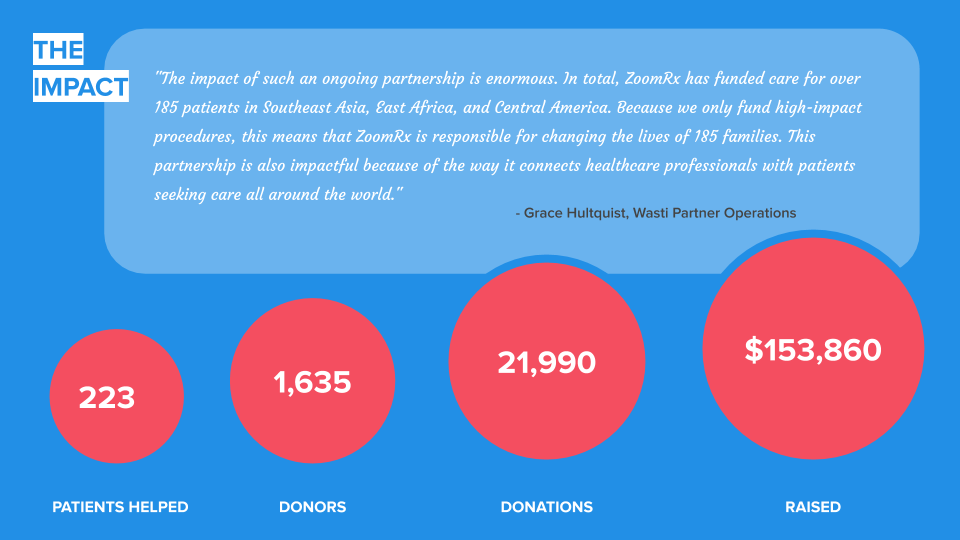 Participants in the ZoomRx-Watsi program view this opportunity to donate as integral to their research experience:
Doctors are pretty well off. I don't spend all of the money I currently earn. I have enough money for my children's college. All my other contributions tend to go to for wealthy benefactors, such as my college, which probably uses the money to hire expensive faculty and build fancy buildings. In this setting a little money goes a long way.
I am always happy to help out when possible. What I like is how simple ZoomRx has set up the donation section to be--a couple of clicks and it's taken care of.
Key to the success of this program is the degree to which donation is integrated within the HCP research experience with ZoomRx. If you are interested in learning more, see how this process works and read the stories of a few of the patients helped here.
Join ZoomRx and earn while sharing your perspective on key events and the latest therapies.