To date, it has been difficult to put into perspective the full breadth of digital promotion healthcare practitioners (HCPs) receive on a regular basis. As digital promotion has continued to scale in recent years, life sciences brands find themselves increasingly competing for a finite amount of customers' digital attention. PERxCEPT, a next-generation omnichannel intelligence tool, demonstrates surprising new insights about this level of fragmentation and saturation within the digital marketplace.
Continue reading to learn more about the biopharma digital landscape.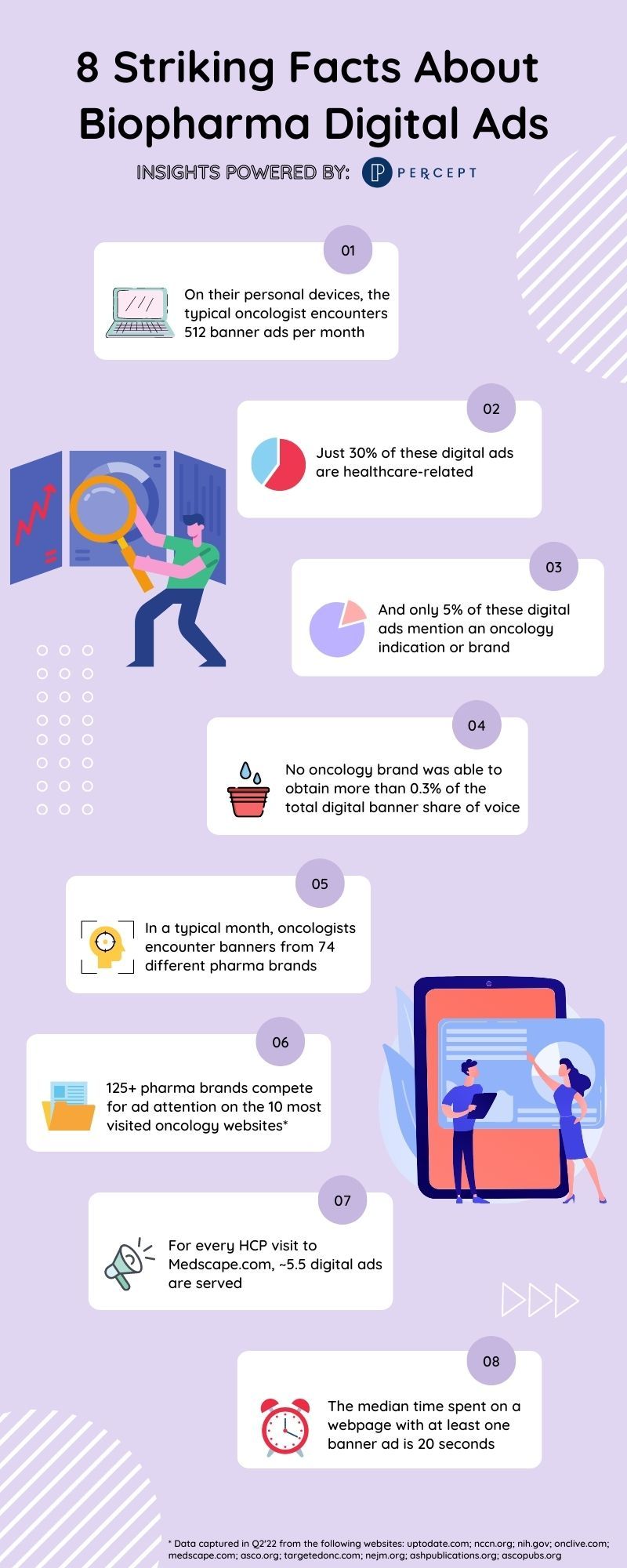 With so many brands competing for limited HCP attention, spending more on digital content no longer directly translates into a competitive advantage. To win in today's digital marketplace, omnichannel marketers need to spend smarter. Spending smarter requires real-time intelligence on the digital activity of both your customers and your competitor brands, enabling a comprehensive map of the digital landscape.
PERxCEPT is designed specifically to enable life sciences brands to identify and exploit opportunities within their digital marketplace. To learn more about how PERxCEPT enables smarter omnichannel decisions, please click HERE.
Get in Touch With Our Omnichannel Experts
ZoomRx uses the info you provide to fulfill your request and contact you about relevant insights, products, and services. You may unsubscribe from all communications at any time. For more information, view our full
privacy policy