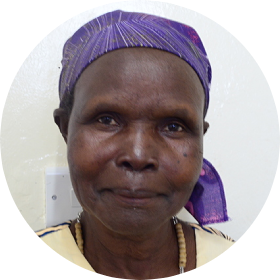 On December 22, 2021, Leonida was diagnosed with stage 3 breast cancer. The recommended treatment regimen was surgery, followed by chemotherapy.  Her home country, Kenya, is one of 54 low and middle-income countries where individuals cover most of their healthcare costs out-of-pocket [Source: World Bank]. With no financial support, Leonida's treatment would not have been possible.
According to the WHO and World Bank, half of the world's population cannot obtain affordable, quality primary healthcare. For almost 100 million people these expenses are high enough to push them into extreme poverty, forcing them to survive on just $1.90 or less a day.
To address this global disparity seen in the availability and affordability of healthcare services in developing and underdeveloped countries, we strive to do our little part in making healthcare more accessible for everyone.
By partnering with Watsi, ZoomRx and our panelists are changing the outlook for patients like Leonida around the globe.
What is Watsi?

A nonprofit healthcare crowdsourcing platform that enables individual donors to directly fund medical care for individuals in low-income countries without access to affordable medical care. Through Watsi, anyone can donate directly to fund life-saving treatment for patients worldwide. This initiative is fully transparent and 100% of all funds donated directly go to the care of the patients. When a patient seeks care through any of Watsi's medical partners, they're added to their website where individual donations are collected through crowdfunding. The donors would be updated on the patient's post-treatment status.
ZoomRx's Partnership with Watsi

Through our partnership with Watsi, our panelists can donate a part of their survey earnings to patients globally.  

Our healthcare panel become a part of Watsi's top 1% of donors over the years by donating $255,000 in total. This amount has funded more than 350 patients across the globe.

ZoomRx enables patient support through our platform technology

We work with our Watsi counterpart to identify patients who we can support through our partnership and add their profiles to our platform. The usual cost of treatment for a patient would be in the range of $500 to $2000. After HCPs complete a survey on our platform and earn an honorarium, we show an option to select and donate a part of their earnings to a patient in need with an amount of their choosing. The patient who is nearing the target amount would be given priority on the platform so that they can be treated faster.
In our unique take on healthcare market research, we also give the HCPs in our panel an opportunity to join hands with us and contribute to the care of patients globally. In this way, we aim to keep our panelists engaged in our platform while contributing to a good cause.
Patient Testimonials
December 22, 2021 - Leonida underwent breast cancer treatment ($1,110)
Leonida smiles big in appreciation. She has been discharged home and cannot hide her joy. She was diagnosed with stage 3 left-sided breast cancer and needed a mastectomy surgery and later chemo to get rid of the cancerous cells.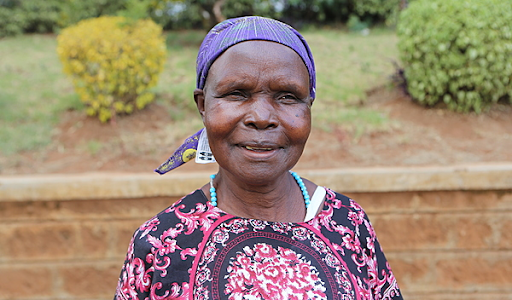 Leonida had a smooth surgery and will be returning to the clinic for support and chemotherapy in the months ahead.
As she headed home, she said, "I am happy. I will be united with my family. This journey to fight cancer needs support and I thank you for being my support."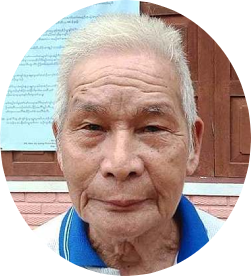 November 1, 2021 - Say underwent hernia repair surgery and is finally feeling well again ($1,486)
Say's surgery has significantly improved his life and well-being. Before his surgery, Say was in pain, and could not walk nor complete his Pastor duties. He had to lie down to manage the pain.
After surgery, he is not experiencing any pain, swelling or discomfort. He is very happy that he can walk and continue to work as a pastor without any difficulty. He is very thankful for all the help in paying for his treatment cost.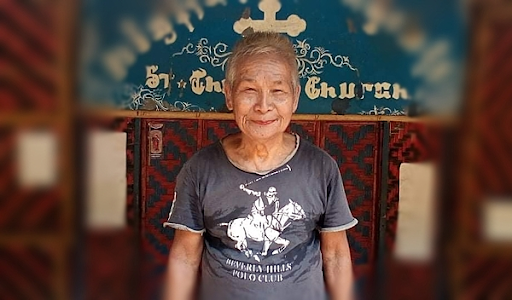 Say stated, "I am extremely thankful to the donors and all the staff who have been helping me throughout my surgery journey. Because of the surgery, I can now go back to work for my community serving the church members as a pastor."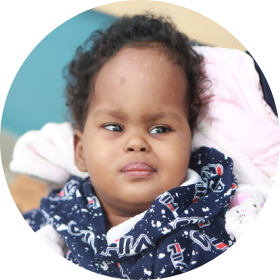 July 15, 2022 - Baby Sana had successful surgery for hydrocephalus ($666)
Sana, a two-year-old baby girl from Kenya, was diagnosed with hydrocephalus at birth. She had shunts put in her head to help drain the excess fluids that built up just two days after she was born. Sana had three surgeries in three months, but the shunts were still not adequately draining the fluid from her head.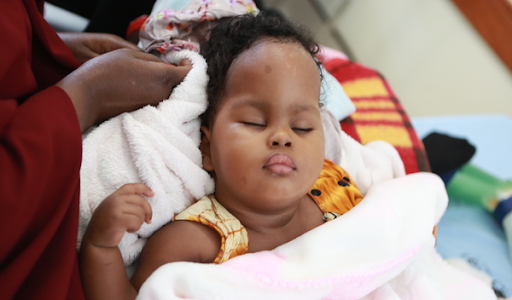 Through ZoomRx's partnership with Watsi, Sana's medical funds were covered, and she received treatment at in Kenya. Sana's surgery was successful with no complications during or after surgery. Her mother is confident that she will now finally be well.
ZoomRx's partnership with Watsi has enabled healthcare access for patients through meaningful and timely contributions from our panelists. We look forward to continuing this journey with Watsi to provide essential medical services globally, thereby positively uplifting individuals, families, and communities.
ZoomRx uses the info you provide to fulfill your request and contact you about relevant insights, products, and services. You may unsubscribe from all communications at any time. For more information, view our full
privacy policy