Under the direction and vision of Dr. Roseanna Means, Health Care Without Walls (HCWW) has been working to provide care to homeless women and families in the greater Boston area for nearly two decades.
At ZoomRx, we recognized Health Care Without Walls as a smaller organization having an outsized impact in the community and were eager to contribute to their continued success and growth.
One of the biggest challenges of HCWW's work is building awareness and understanding of the unique challenges faced by women struggling with housing instability and poverty. In the words of Dr. Means, "The struggles of homeless women – who are too often invisible and overlooked – first need to be understood in order to be addressed.  The myriad of issues beginning with healthcare needs and encompassing housing, food, personal safety, and emotional support require compassionate care that goes beyond the traditional medical delivery system."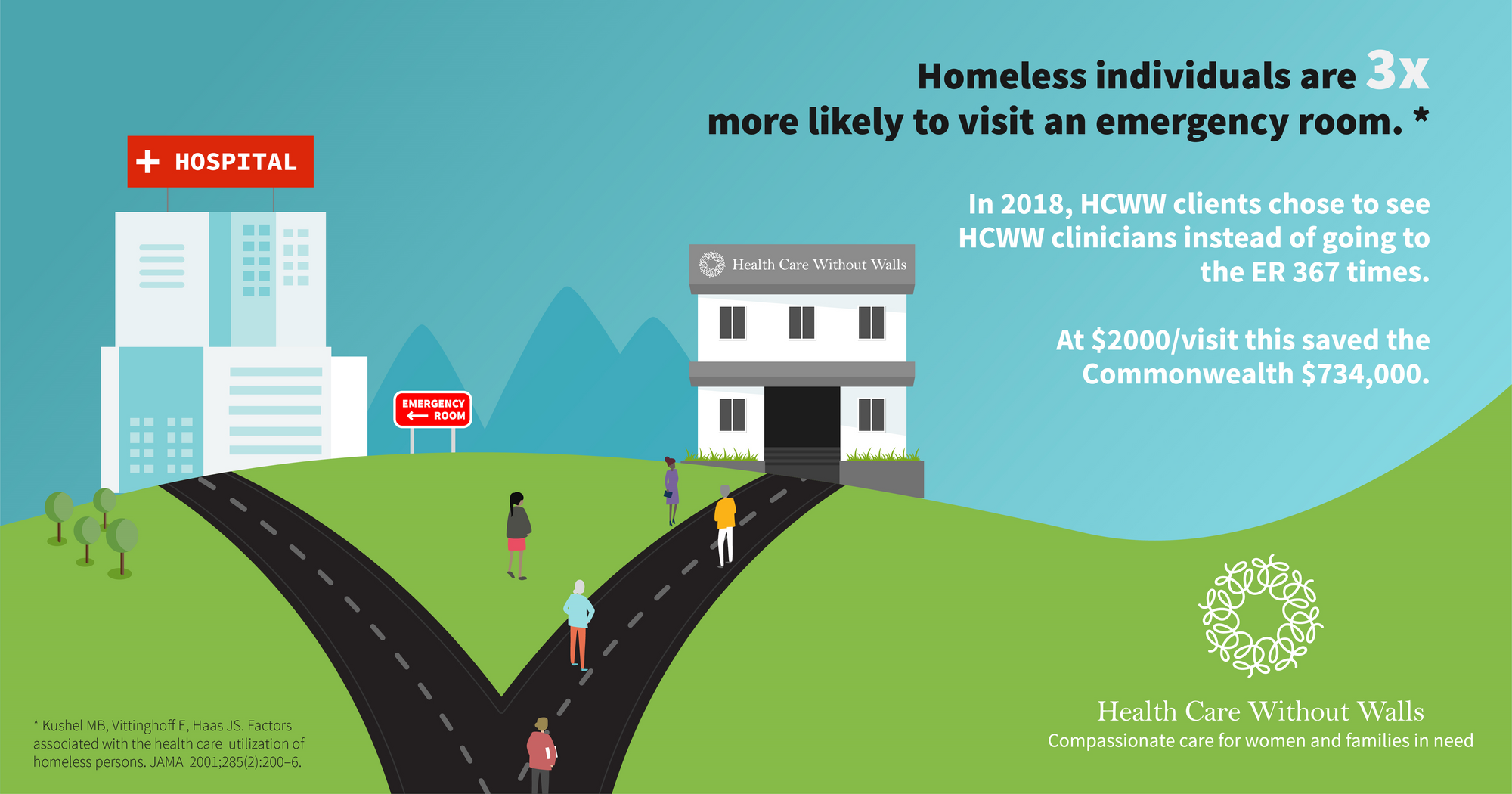 With this challenge as a starting point, we set about working with HCWW to develop strategies to direct more attention to this pressing issue and garner additional support for HCWW's mission.
We wanted to identify what raises awareness and drives charitable behavior in this area, both among the general population and within HCWW's vibrant community of donors. We ran a survey of both groups to better understand donor preferences and to determine what language was most effective in conveying HCWW's mission. Among what we learned was that messages including measured outcomes were most compelling to potential supporters and that Gen-Xers are highly receptive to HCWW's story.
Moving forward, we'll take these findings and work in support of HCWW's efforts to spread the word about their great work and engage their community of supporters. If you're interested in learning more or supporting Health Care Without Walls, please visit their website at healthcarewithoutwalls.org and consider making a donation.
ZoomRx uses the info you provide to fulfill your request and contact you about relevant insights, products, and services. You may unsubscribe from all communications at any time. For more information, view our full
privacy policy