Clinical treatment decisions are complex. Traditional quantitative and qualitative research is key to understanding how physicians think about various therapies and what drives them to prescribe one particular course of treatment over another. However, even after traditional research, there often remain unanswered questions around what is really driving treatment decisions:
How does the physician present particular treatment options to their patient?
What's the role of patient preference and is this expressed during the conversation?
Are there gaps in education (HCP or Patient) that could be addressed?
ZoomRx's HCP-Patient conversation research was designed to address these unanswered questions by bringing you access to real-world clinical conversations. Hear how actual treatment decisions are being made along with all the subtleties and nuances of both in-person and telemedicine patient visits.
Drawing out actionable insights from real-world conversations
As with most research, a primary challenge is drawing out key insights from complex data. To reveal the most important information, our consulting team reviews each of the conversations, combining deep therapeutic area knowledge with healthcare dialogue expertise to provide high-level takeaways directly within the HCP-Patient platform.

You can then listen to the key conversation segments from which the insights were derived.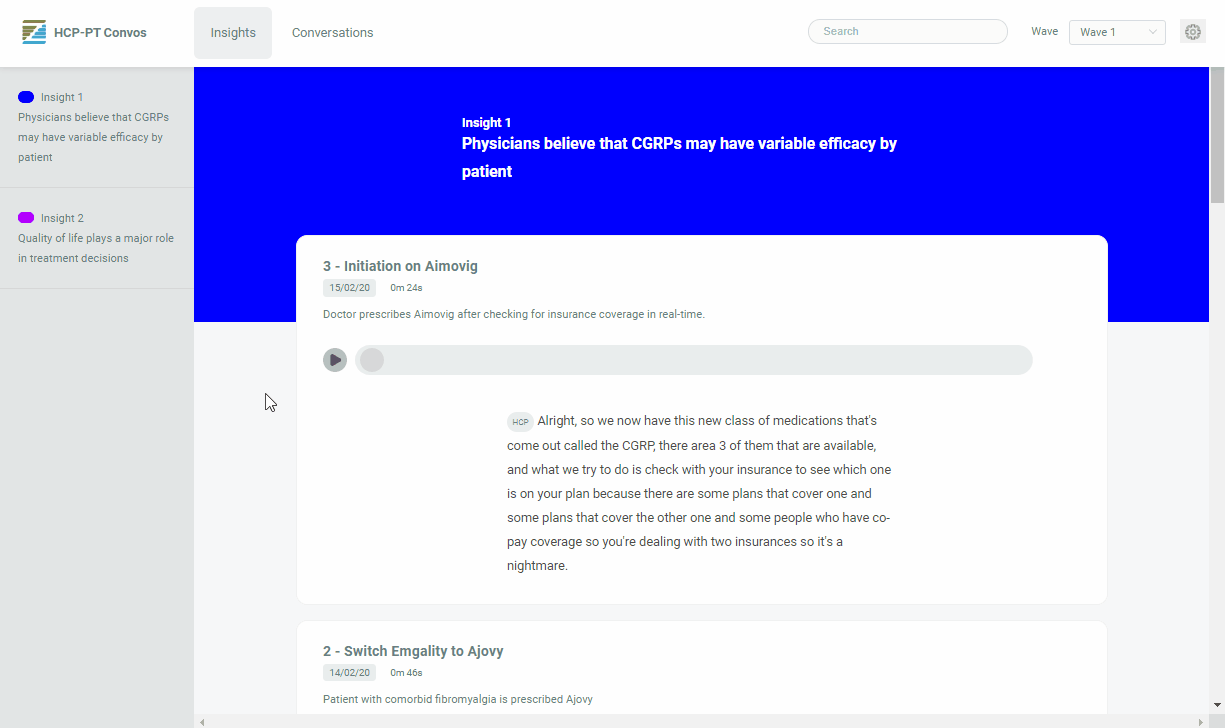 Explore conversations thematically
A single-treatment conversation covers a broad range of topics. Any number of these topics can yield key insights, but the volume of data often prohibits an exhaustive manual review.

To address this issue and to allow you to focus on the topics most relevant to your brand, key segments of each conversation are tagged thematically.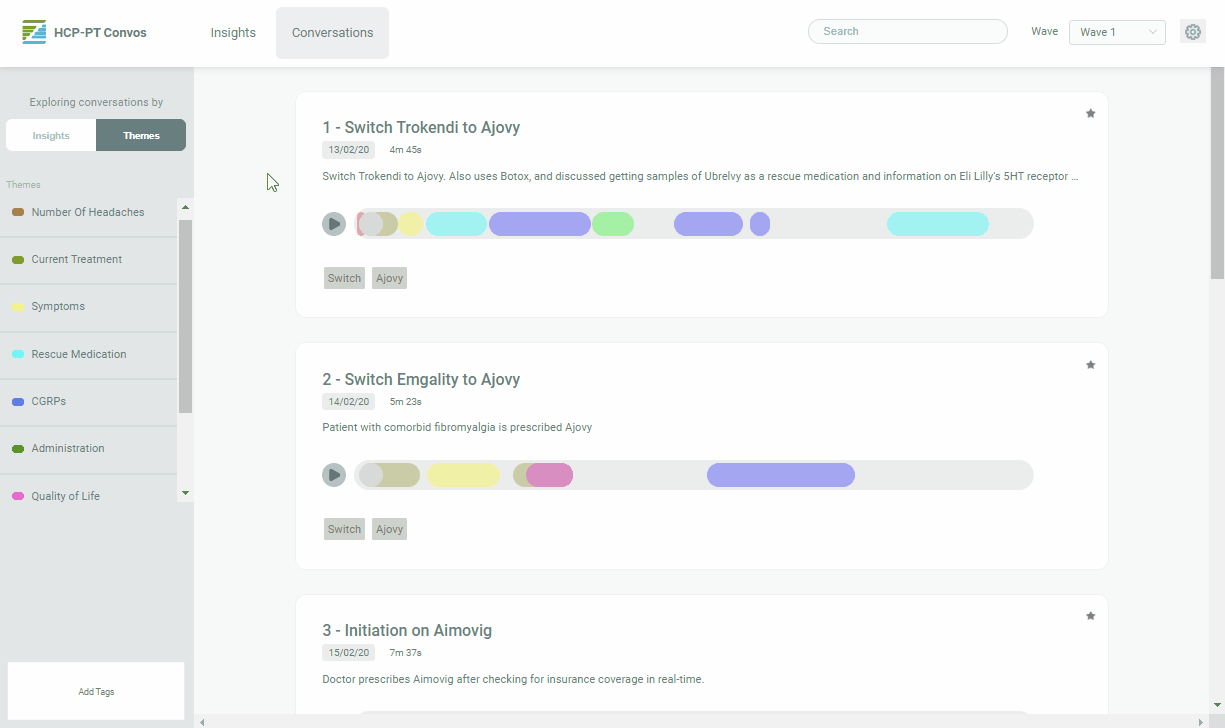 Start exploring conversations most relevant to your brand
By accessing ZoomRx's HCP-Patient conversations you get high-level insight from actual treatment conversations, as well as the ability to explore the full recordings to draw out the key information most relevant for your brand.

We've successfully applied this approach across a variety of therapeutic areas and settings and are adding to our research on an ongoing basis.

(See how our HCP-Patient conversation research shed light on how MDs are discussing migraine treatment options with their patients.)

Reach out if you are interested in learning about our existing data-sets or our ability to gather new conversations based on your team's unanswered questions.
Get more information.
Leave your info below.
Thanks!
Your message has been successfully submitted.
ZoomRx uses the info you provide to fulfill your request and contact you about relevant insights, products, and services. You may unsubscribe from all communications at any time. For more information, view our full
privacy policy