The stakes for digital marketing in the pharmaceutical industry have never been higher, but too often pharma marketers are left in the dark.
With digital marketing budgets across the pharmaceutical industry rapidly surging to over $10B in 2021, spending more on digital is no longer sufficient for success. Rather, successful pharma marketers increasingly need to spend smarter.
Smarter spending starts with a deep understanding of not only your customers but also your competitors, enabling informed decisions supported by a complete view of the landscape. "Know thy enemy" has been a military truism since the days of Sun Tzu and still rings true today. In pharmaceutical marketing campaigns, as in military campaigns, a deep understanding of competitor tactics is crucial.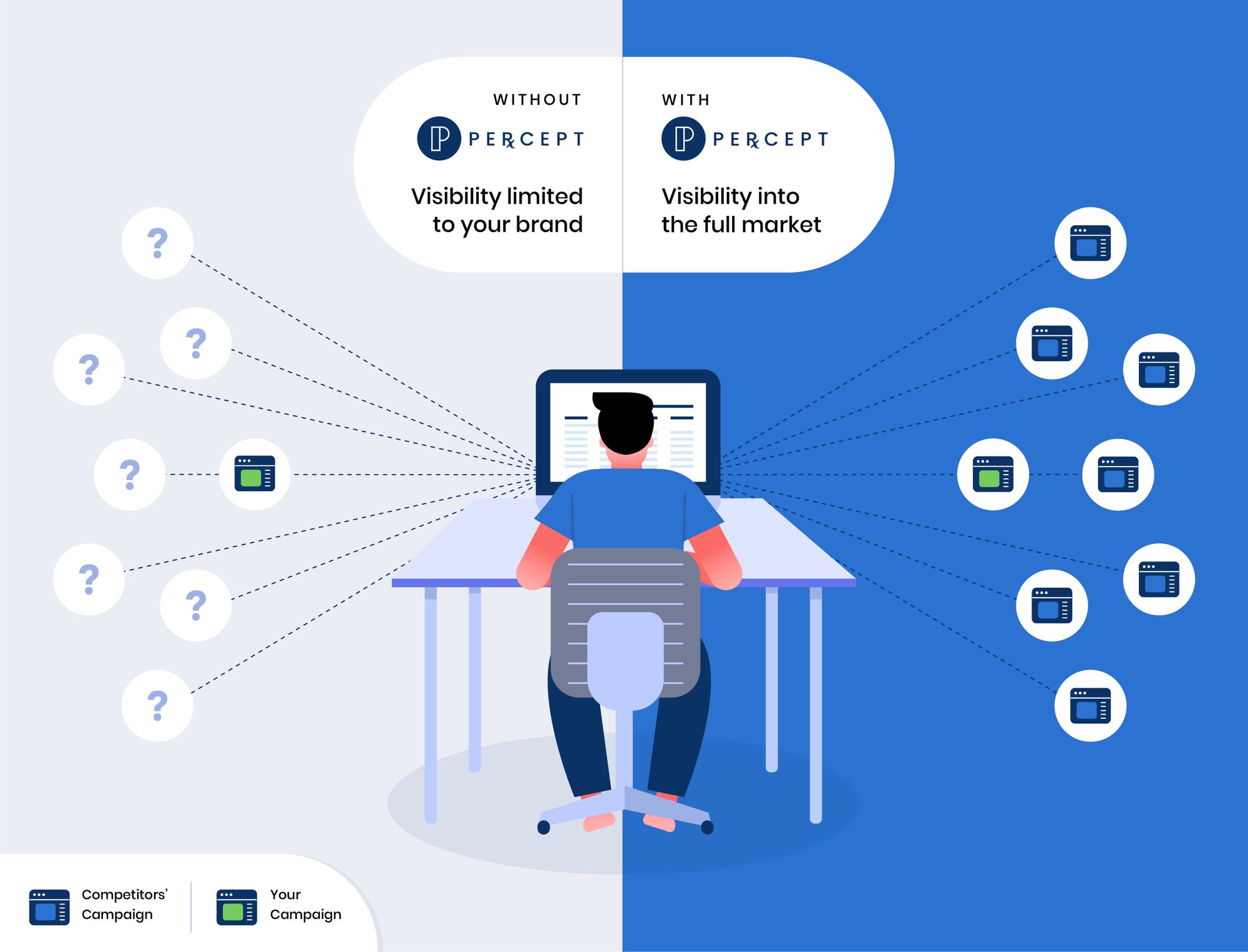 However, competitive intelligence in the digital marketplace is difficult to come by. Many digital tracking solutions limit visibility to only your brand, while ignoring the digital tactics of your in-market competitors — effectively forcing marketers to make decisions without insight into their competitors' tactics and messaging. In an increasingly competitive digital marketplace, better tools are needed.
ZoomRx's PERxCEPT takes a fundamentally different approach to digital tracking.
By incentivizing customers to participate through a fully-informed, opt-in approach, PERxCEPT enables pharma marketers to see exactly what their customers see when they open their laptop or mobile device. This provides unprecedented visibility into your competitors' digital tactics, including:
WHAT digital content your competitors are placing on the web
WHERE your competitors are placing digital content
HOW your digital strategy and share of voice stacks up against your competitors
With these critical insights, marketers can craft informed omnichannel strategies to win key battles in the digital marketplace. The following case study focusing on the non-small cell lung cancer (NSCLC) market provides an example of PERxCEPT's capabilities in action.
WHAT digital content your competitors are placing on the web
Real-time intelligence on competitor messaging is critical to building your own digital strategy. PERxCEPT provides marketers with a comprehensive audit of competitor campaign materials, from banner ads and emails to video campaigns.

PERxCEPT also provides visibility into the timing and volume of those campaigns, so you can see exactly how your competitors' digital messaging is evolving in real-time.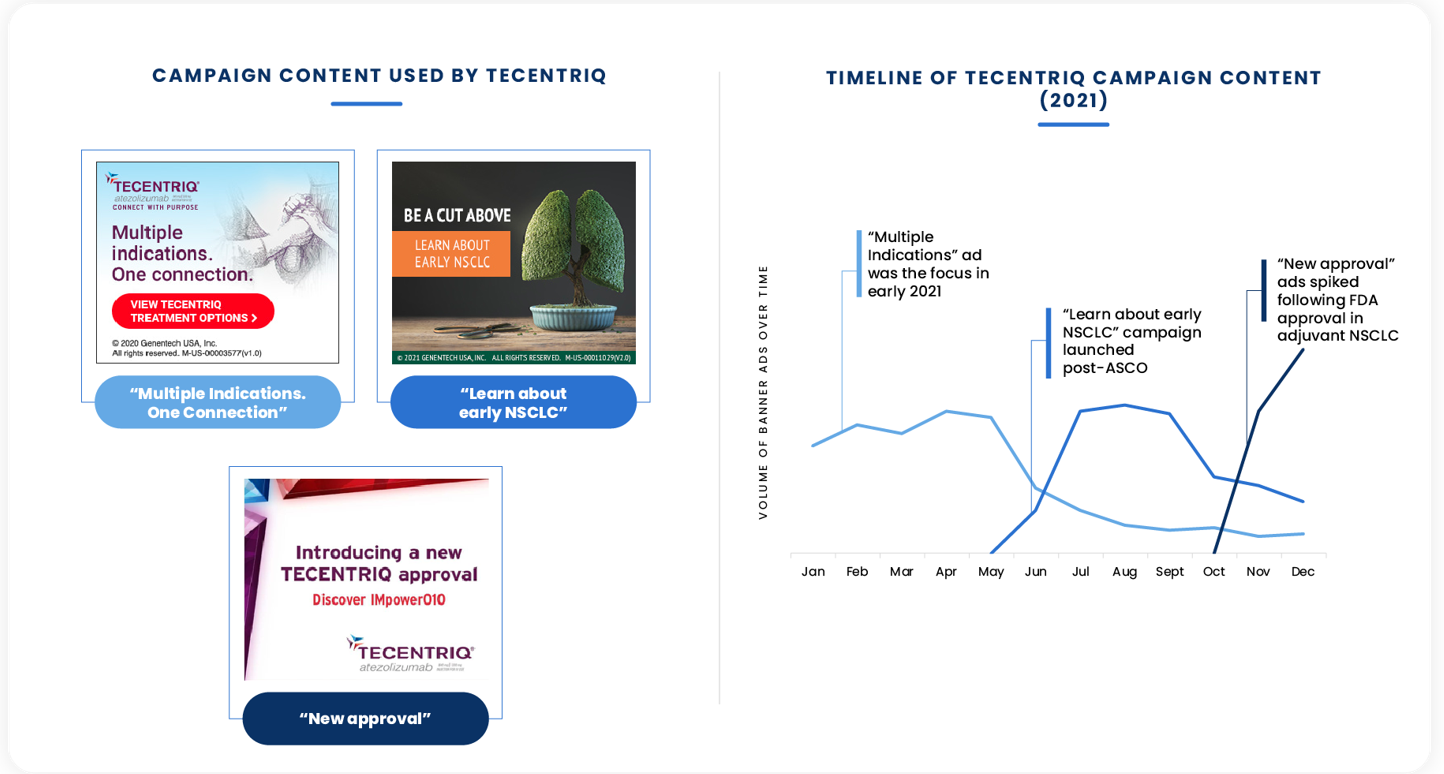 WHERE on the web your competitors are placing digital content
When working to maximize the value of your digital marketing dollars, understanding where your competitors are investing is as important as understanding what they're saying. PERxCEPT provides marketers with brand-level and website-level views of where competitors are placing digital content, illuminating opportunities for smarter spending to counter competitor campaigns.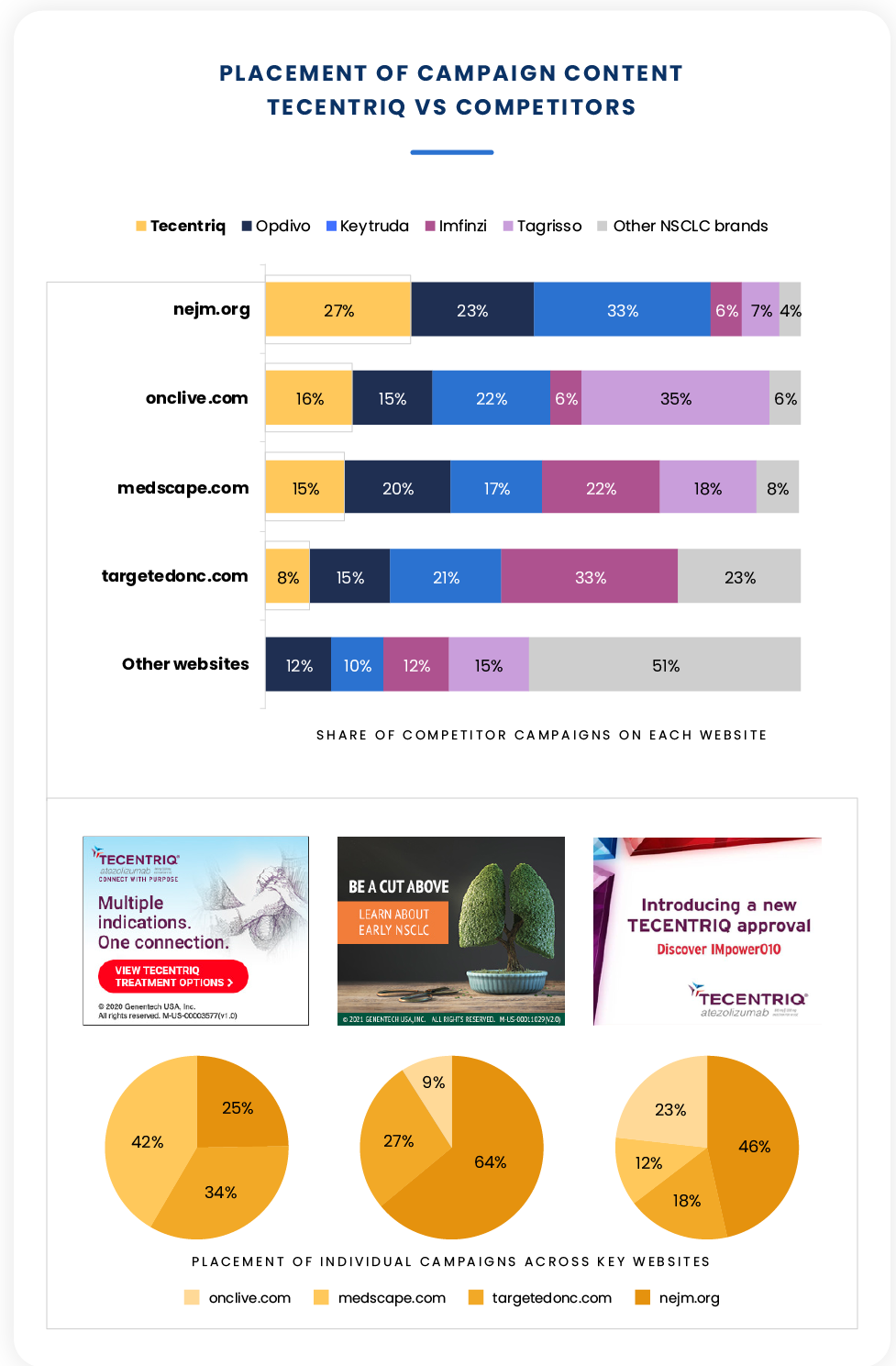 HOW your digital strategy and share of voice stacks up against your competitors
Understanding what "good" looks like in your digital market is a prerequisite to optimizing your omnichannel strategy. PERxCEPT allows you to benchmark your brand's digital footprint vs. key in-market competitors, illuminating both strengths and weaknesses as well as highlighting actionable opportunities for improvement.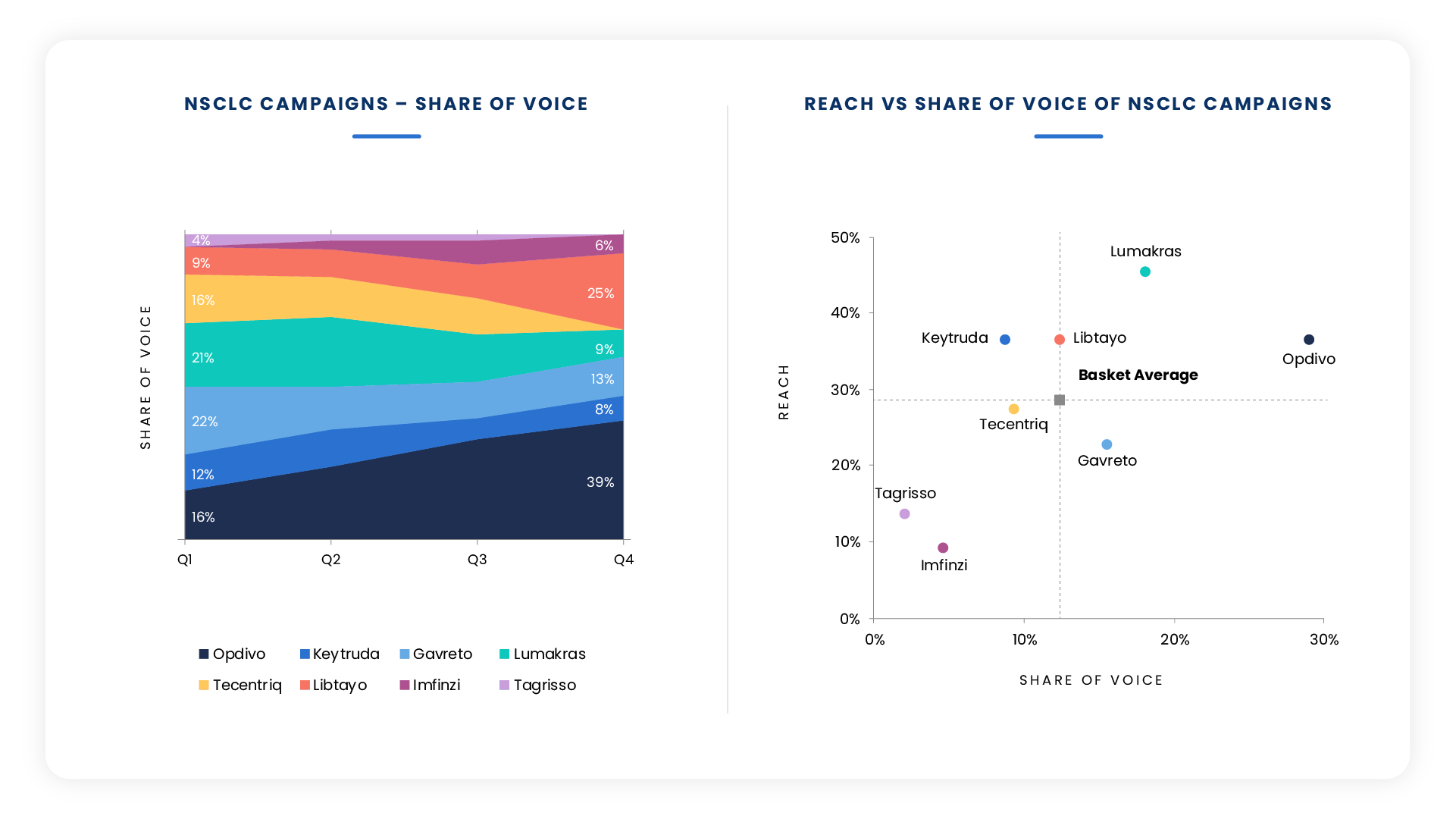 Optimize your digital strategy with next-generation competitive intelligence.

Start spending smarter on your digital campaigns by uncovering your competitors' tactics from the eye of the customer.
Leave your information below to learn more about PERxCEPT or schedule a demo.
ZoomRx uses the info you provide to fulfill your request and contact you about relevant insights, products, and services. You may unsubscribe from all communications at any time. For more information, view our full
privacy policy